4Mata is a design tool that transforms complex lists and forms into simple, beautiful visuals.
4mata is the first-of-its-kind design tool for SharePoint that lets you create views, columns, and form designs that you can save, saving you hours of productivity.
If you've ever felt frustrated using SharePoint trying to visualize boring data...or even confused with how to find the correct format for your report, you now have an easy way to build and customize designs.
We've been there, which is why we created this design tool we wish we had before we spent hours formatting our own documents, templates, and data. We've made 4Mata for business users without coding skills. At the same time, the application is powerful enough for developers to perform advanced operations.
Skip reading countless blogs and documentation sites, and get and all the goodness we have in store for you that will turn you into a data design whiz.
Take a closer look at how 4mata simplifies your work.
It's an all-in-one editing tool.
Get time-saving editing to transform your lists and forms into sleek and clean presentations instantly. Design eye-catching designs with an easy drag & drop feature without ever leaving SharePoint or coding.
Design together
Make your meetings more efficient. Invite the whole team to collaborate in real-time, in one place—no need to code or leave SharePoint. Just create and share your designs as soon as they're ready.
On-brand designs every time
Anyone in the team can create on-brand designs. Customize your templates, upload your fonts, and save your brand images for easy access.
Value for money
Saves you time and hassle. You get everything you need to design beautiful lists & forms right in SharePoint.
4Mata makes everything you send or share better, beautiful, and visual. Consider it your start-to-finish design tool for SharePoint. Spend less time doing research and more time doing what you do best.
Once you try 4mata, you'll wonder how you worked without it.
Start your free 15-day trial and take it for a test drive at Get Free Trial
Please note, this add-in offers a free, 15 days trial with full features.
Continued use after trial requires an active subscription.
Customer support
If you have any questions or get stuck, we're here to help get you up and running.
[email protected]
+1 (726) 777-6690
Chatbot @4mata.com (Talk to a human)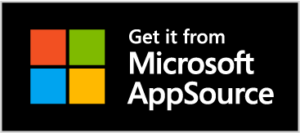 Additional information
| | |
| --- | --- |
| 4Mata - One License | monthly, yearly |